CRITICAL ENVIRONMENTS AND CLEANROOM CONSUMABLES FOR THE
E-LIQUID INDUSTRY
cleanroom supplies
e-liquid consumables
Integrity Cleanroom products are sorted into structured categories below according to our top-selling items searched within the E-liquid and Vaping industry. Browse our products by brand, top consumable sellers, or narrow down your search by cleanroom ISO ratings to find the ideal product for your cleanroom requirements.
cleanroom supplies
vaping consumables
With the growth of E-Liquid sales and stringent production regulations in the E-Liquid industry, our cleanroom products such as nylon gloves, cleanroom coveralls and sterile wipers are standard requirements. Manufacturers, Importers and Distributors of E-cigarettes also need to comply with the Restriction of Hazardous Substances in Electrical and Electronic Equipment Regulation 2012 (known as RoHS). Not only do we supply cleanroom supplies and equipment, but also whole cleanroom buildings and clean tents. See some of our previous cleanroom installation projects with and e-liquid company case study. In line with regulations for the manufacturing of e-liquid products, the E-Liquid Mixer Lab we supply is the ideal solution to guide, assist and aid companies to comply with the Tobacco Product Directive (TPD) classification.
Case Study
Cleanroom kit construction
A leading independent e-cigarette retailer, East of England, approached us in search of a solution to aid the company to adhere to Tobacco Product Directive (TPD) classifications and enhance the efficiency of their E-Liquid manufacture...
Continue reading our E-liquid case study...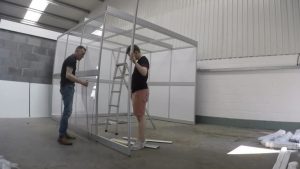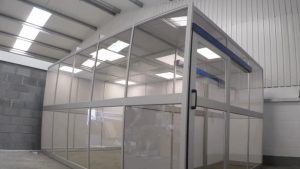 GOT A QUESTION...?
GET IN TOUCH
The Integrity Cleanroom range has been developed to meet the most stringent cleanroom process requirements serving multiple industries. This covers a full spectrum of cleanroom sector users from Pharmaceutical, Biotechnology, Medical Device and Healthcare to Microelectronics, Semiconductor, Nanotechnology, Precision Engineering and Automotive manufacturing. Please leave us a message and a member of our technical supplies team will be in touch.
Error: Contact form not found.