CRITICAL ENVIRONMENTS AND CLEANROOM CONSUMABLES FOR THE
FORENSICS INDUSTRY
Our Sectors
Product Categories
Integrity Cleanroom products are sorted into structured categories below according to our top-selling items searched within the Forensic industry. Browse our products by brand, top consumable sellers, or narrow down your search by cleanroom ISO ratings to find the ideal product for your cleanroom requirements.
OUR SECTORS
KEY INDUSTRY PRODUCTS
Designed for forensic science, the unique Kimtech science Nitrile Gloves continue to be a leading choice for the forensics industry. The unique purple colour provides quick visualisation differentiation and is static dissipative when is use. We also have a selection of disposable coveralls, shoe covers and face masks, all made of lightweight material with excellent breathability.
Case study
Forensic Examination Department
In January 2015, we were approached by an East Anglian police constabulary as work began on a modern laboratory for their Forensic Examination Department. The key objective was to work with the principal contractor to design, supply and install a complete, bespoke laboratory solution, integrating state-of-the-art clean air technologies...
Continue reading our forensic case study...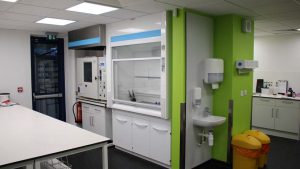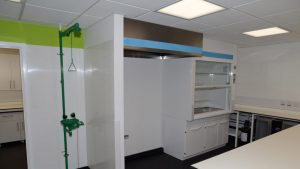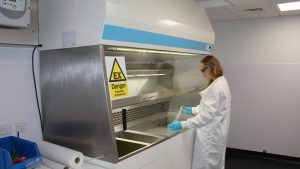 GOT A QUESTION...?
GET IN TOUCH
The Integrity Cleanroom range has been developed to meet the most stringent cleanroom process requirements serving multiple industries. This covers a full spectrum of cleanroom sector users from Pharmaceutical, Biotechnology, Medical Device and Healthcare to Microelectronics, Semiconductor, Nanotechnology, Precision Engineering and Automotive manufacturing. Please leave us a message and a member of our technical supplies team will be in touch.
Error: Contact form not found.