CRITICAL ENVIRONMENTS AND CLEANROOM CONSUMABLES FOR THE
HEALTHCARE SECTOR
Our Sectors
Product Categories
Integrity Cleanroom products are sorted into structured categories below according to our top-selling items searched within the Healthcare industry. Browse our products by brand, top consumable sellers, or narrow down your search by cleanroom ISO ratings to find the ideal product for your cleanroom requirements.
OUR SECTORS
KEY INDUSTRY PRODUCTS
Depending on the sector of Healthcare you are working in, we can work with you to fulfil your requirements. Latex gloves and cleanroom chairs are among our most popular products, both ideal for clinics and surgeries where cleanliness is vital. We have a large range of wipers and disinfectants used in the healthcare industry, and also different options for cleanrooms, which our team can talk through with you.
Case study
UK University Trauma Research
The specialist brain research centre, based at a UK University, collects and supplies human brain tissues for research locally, nationally and internationally. It has made major contributions to the identification of the major genetic mutations associated with neurodegenerative diseases. Read more about our case study...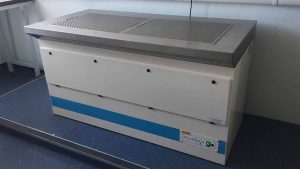 GOT A QUESTION...?
GET IN TOUCH
The Integrity Cleanroom range has been developed to meet the most stringent cleanroom process requirements serving multiple industries. This covers a full spectrum of cleanroom sector users from Pharmaceutical, Biotechnology, Medical Device and Healthcare to Microelectronics, Semiconductor, Nanotechnology, Precision Engineering and Automotive manufacturing. Please leave us a message and a member of our technical supplies team will be in touch.
Error: Contact form not found.